Anthracite Grey Windows & Doors
Grey Windows & Doors are quickly becoming a feature in homes across Essex & Kent. For many homeowners that are improving their properties, Anthracite Grey has been the colour option of choice. That's why the Fitter Windows team has put together this advice article on What is Anthracite Grey and Why Grey Windows & Doors are becoming a popular choice in the UK.
What Is Anthracite Grey?
Anthracite is a type of coal used to create energy, with a dark grey-near black appearance. The colour Anthracite Grey was inspired by this, offering a contemporary colour with a softer contrast when paired with other colours, unlike the harsher contrasts that black and white can create.
The anthracite grey colour offers a stylish appearance to your Essex or Kent home. For uPVC products, it offers the quality look of aluminium. For newer properties, it offers a modern look that will stand out. At traditional properties, it offers a minimalistic look that suits your home.
What Are the Benefits of Anthracite Grey?
Anthracite Grey windows and doors offer the perfect complement to properties built with natural building materials, looking good in outdoor environments. Able to match both traditional countryside properties or urban homes, these windows perfectly match. When paired with reclaimed stone, the Anthracite Grey brings out the natural colours of building materials. When used in an urban setting, this colour creates striking contrasts that reflect the environment and the use of more building materials.
Adding Charm to Your Home
The subtlety of anthracite grey fits in with the surroundings of any Essex or Kent home. It doesn't look too bright and diminish the look of your property. Instead, it illustrates the sleekness of your installation, giving your home a modern yet classic aesthetic.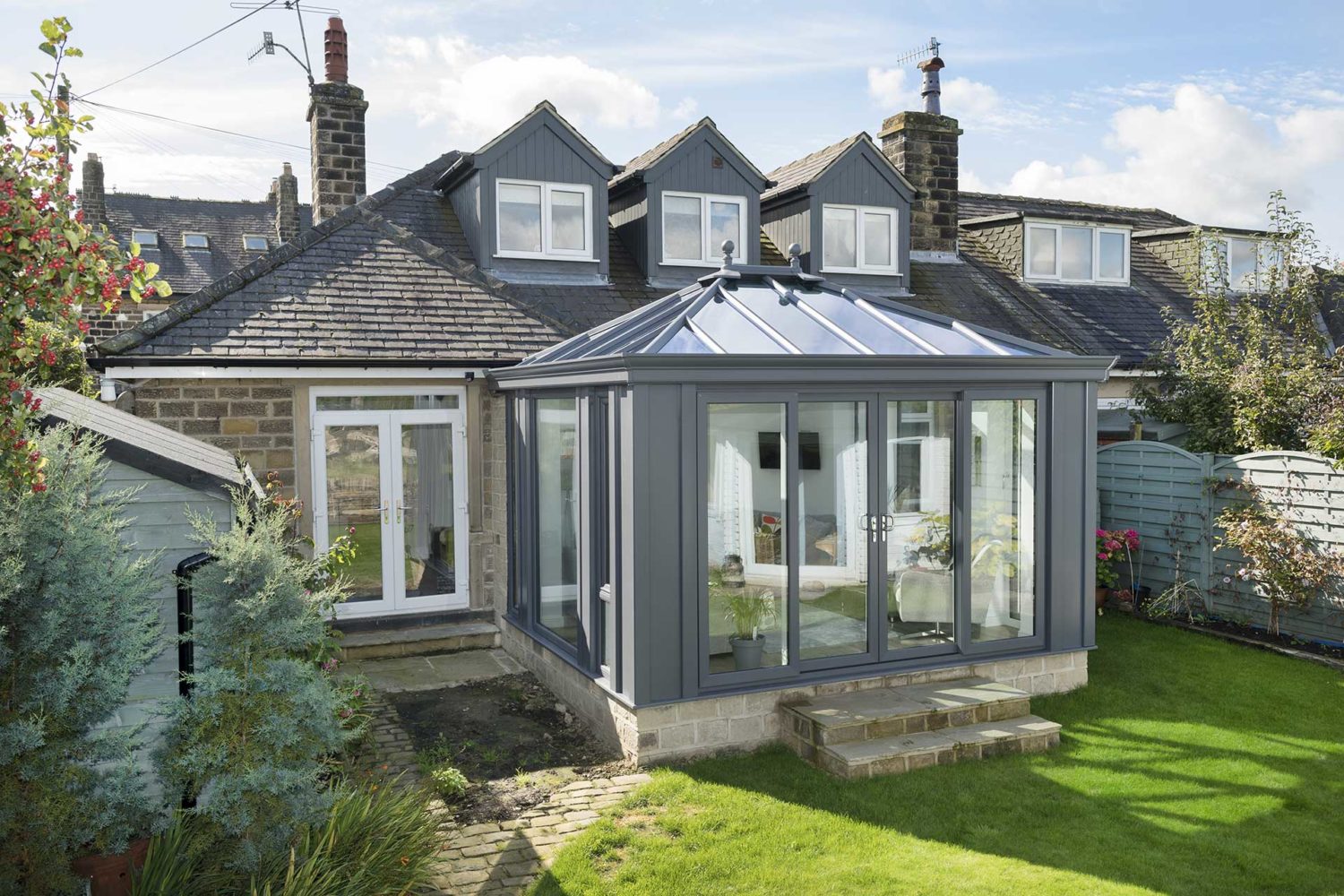 Low Maintenance Design
Anthracite grey as a colour is forgiving to the Essex or Kent homeowner. Should these windows or doors get dirty, this will be hidden. This means the frame of your products only needs an occasional wipe down. Even after regular exposure to the elements, your anthracite grey products will continue to retain their quality and disguise any chips that can appear during the lifetime of the profile.
Increased Property Value
Investing in anthracite grey windows or doors will help to add value to your Essex or Kent home. This colour is an attractive feature to homebuyers. Although you may not be looking to sell your home in the near future, when you do, you'll be able to drive a higher price.
Get Anthracite Grey Window or Door Prices
If you've been inspired to upgrade your Essex or Kent home with an anthracite grey window or door, don't hesitate to get in touch. Our team will be on-hand to offer advice on getting the best product for your property.
You can call our team on 01279 799 818 or fill out our online contact form and our team will be back in touch.
For homeowners who know what style anthracite grey windows or doors they want, you can start an online quote. Just enter a few details and we'll send a bespoke estimate, with no obligation to book.
Categories: Help & Advice