Is Dartford in London?
Dartford is a town with a rich history of religious, industrial, and cultural importance. It's also close to London, but is it classified as a part of London? Situated 18 miles south-east of Central London, Dartford actually falls into the shire county of Kent, whilst just shy of being part of London, it isn't classified as so. Despite this, Dartford is still very closely linked to London.

How is Dartford linked to London?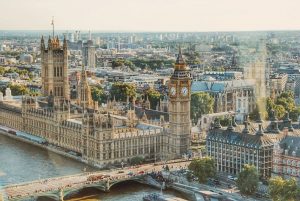 Dartford acts as a commuter town for London. A commuter town is one in which the residents commonly work elsewhere but live, eat, and sleep within. Many people that live in Dartford travel to Greater London to work. More and more people are moving from London to live in Dartford and in June 2016, 4260 Londoners made Dartford their home, which equates to roughly 5% of the borough's population. The reasoning for this is more than likely the lower cost of living and the lower cost of housing.
House prices in Dartford
The average housing price in London is £627,818, which is double that of Dartford. Dartford's average housing price is £311,166, which can be very alluring to those living in London as they can still commute to work whilst spending far less on their housing situation. The rising house prices in London boroughs isn't just negatively affecting those in Greater London. Boroughs send more than 2000 families outside of London, with a substantial amount ending up in Dartford. This is causing an increase in homelessness for Dartford.
Will Dartford become a London borough?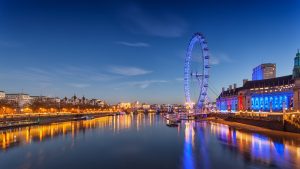 Due to Dartford's geographical position, many people have argued that it should be classified as a London borough. In 2015, an academic planning expert announced that it was time for London's boundaries to be redrawn, allowing Dartford to become encompassed as part of the Greater London Authority. Paul Cheshire, a professor from the London School of Economics argued that the inclusion of Dartford would solve the housing crisis and would also improve transport links between London and Dartford.
The last time that the boundaries of London were expanded was in 1965. It's been a fair amount of time, but it has been known to happen. Whilst Dartford isn't currently known as part of London, this could eventually change. If Dartford became a part of London, the current Mayor, Sadiq Khan would be in charge of it.
Fitter Windows
Fitter Windows serves professional double-glazing products across Kent, Essex, and London, so it doesn't matter whether you live in Dartford or Greater London, you can still increase the quality and value of your home. We've got years of experience in serving these areas, so you can trust us to exceed your expectations. We install a wide variety of home improvement products, including windows, doors, conservatories, and orangeries. For more information, you can contact us or browse our website.
Categories: Help & Advice