What Are Popular Colour Choices For uPVC Windows?
Introduction
At Fitter, we supply any uPVC windows for your property. uPVC windows have a massive range of benefits for your property. This consists of extra natural light and thermal efficiency, keeping you warm over time.

What's more, we offer a bespoke service that lets you customise your uPVC windows down to the finest detail. For example, choose from a plethora of styles and colours that will enhance. In this article, we will take a look at some of the most popular choices of colour for your windows. Read on to learn more. 
Pristine White
First and foremost, one of the most popular colours is Pristine White. Giving your home a sleek aesthetic, this remains a classic and well loved appearance. This design is ideal if you own a traditional Georgian or Victorian property. As a result, a White window will help restore your window to bring a modern appearance.

Another way you can design your window is through the inclusion of Astragal bars, which enhance the personality of your home. Astragal bars split the panes into smaller ones, and are easy to maintain. Wipe the window with a cloth and soapy water, then they will look as good as new.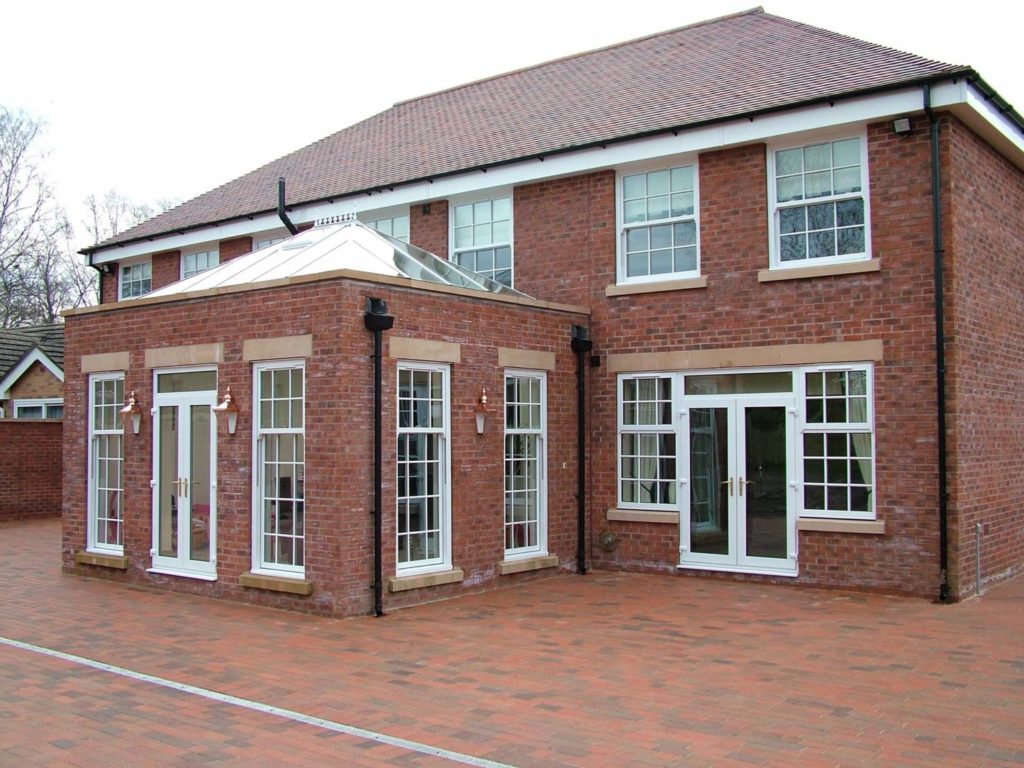 Anthracite Grey
Another popular and well loved colour is Anthracite Grey. It is timeless and gives your home a serious, versatile look. This colour can be used to colour match your windows and doors, blending alongside your home in the long term.

Anthracite Grey is a colour that turns a few heads as well when contrasting with a White facade. What's more, it is suitable for both bifold doors and patio doors where natural light is an important part of your property. This ensures you'll get a brighter and more comfortable living space this winter. It is suited to traditional and modern homes.
Woodgrain
A woodgrain finish will ensure you get a natural look for your home. Blending with plants and a green background, this design will mimic the effect of timber without worrying about maintenance. In fact, the only thing you have to do is wipe it down with a damp cloth and it will look in immaculate condition. 

Woodgrain finishes come in a multitude of colours, such as the muted Irish Oak, which is ideal for more subtle homes. This is perfect for homeowners who want more light to enter their property. In comparison, choose the Rosewood option that is darker. This combines with the brickwork, creating a seamless blend into your home. It combines the best of both worlds as it provides a traditional outlook that is suitable for modern builds, boosting your home's curb appeal.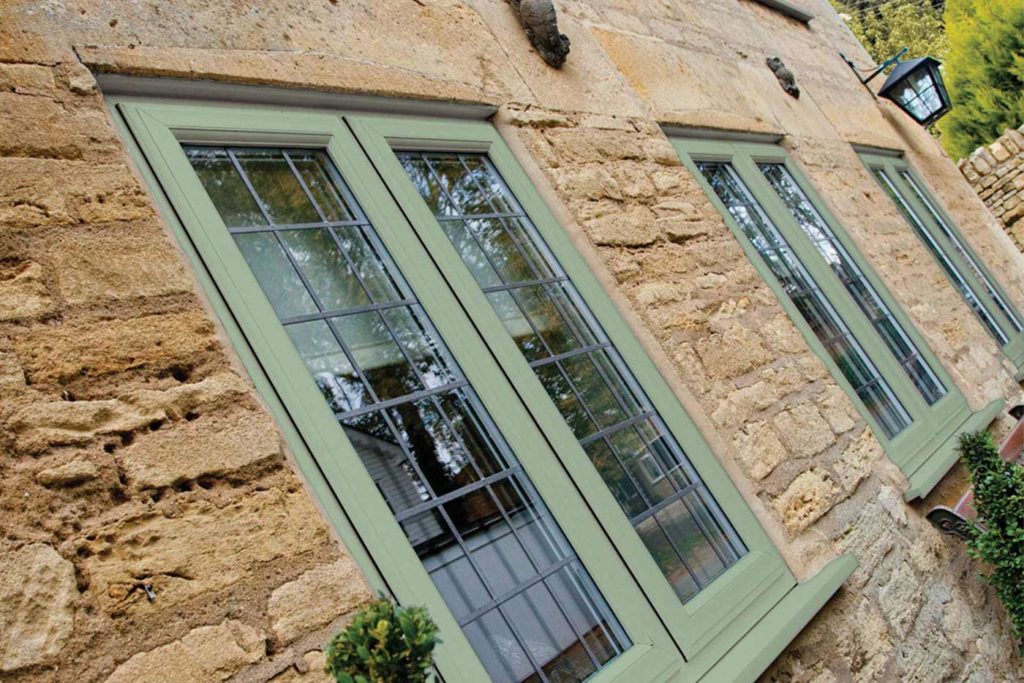 Chartwell Green
Part of Fitters' Green Collection, Chartwell Green is an ideal colour that brings the bright feeling of summer to your home. Its pastel shade will blend in with darker plants, giving you a summery feel.

It is a stunning colour that is ideal for both traditional and modern homes, giving yout he aesthetic you deserve. Colour match it with a bifold door or a patio door that brings a natural look to your home.
Jet Black
Jet Black is a colour that is guaranteed to turn heads, especially when placed on a white background. As a result, it creates a striking aura, suitable for contemporary and traditional designs. What's more,

When choosing the colour of the window it's important to think about the impact. For example, if you have a home that has light sandstones, then a darker Anthracite Grey will combine well and create a stunning impact. This is ideal for traditional properties, as it will modernise and invigorate your style. Its subtle appearance will dramatically increase yoru curb appeal.
Conclusion
We hope that this article has helped you find out some of the popular choices to enhance your windows. A different colour will reflect your home's unique personality. These are some of our more popular choices, however, you will also get a variety of RAL colours that leave you spoilt for choice.

To find out more about our designs, get in touch with us today. Fill out our online contact form or call us on 01279 799818. We are on hand to assist you with your needs, giving you excellent service.

Or, why not design an online quote? It takes a few minutes. All you have to do is create your ideal design in seconds and we will get back with a quote that's right for your needs. We look forward to working with you soon.

Categories: Updates