What's the Difference Between Aluminium and Composite Front Doors?
Both aluminium front doors and composite front doors come with their own range of benefits. Both are fantastic designs that can suit all styles of property.
The main difference between aluminium front doors and composite doors is the materials they are made of. Composite doors are crafted with a robust uPVC frame and a door slab using GRP skins and a timber or foam core. Aluminium doors are crafted using an aluminium profile combined with an aluminium door sash and panel.
Composite doors are made using a combination of materials, helping deliver the most secure and thermally efficient properties. Aluminium doors are made with one material for maximum consistency.
The Difference in Door Panels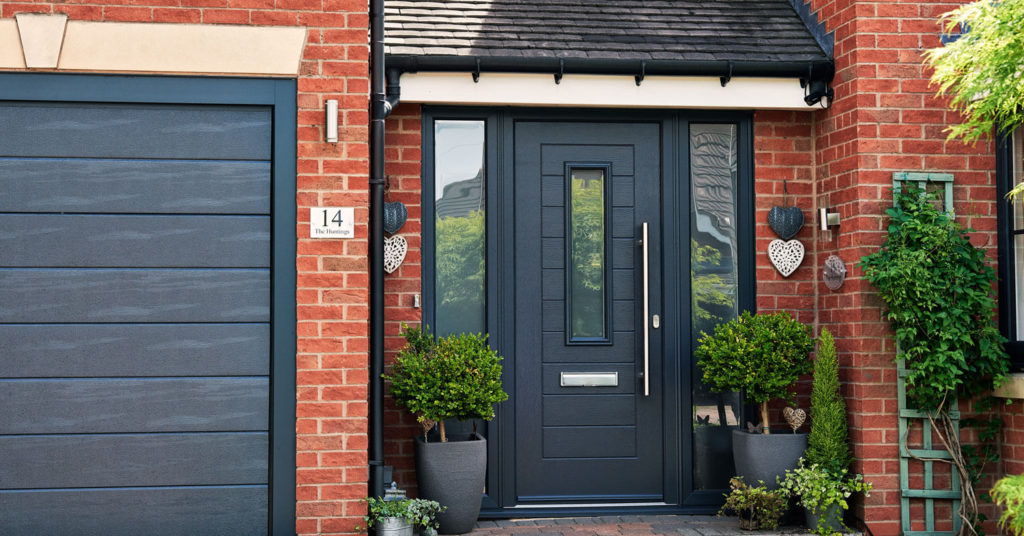 Composite front doors and aluminium front doors have a different aesthetics, although both look good, they will appeal to different design preferences.
Aluminium front doors are considered modern looking and composite doors usually mimic the classic appearance of timber profiles. Both can be customised to suit your personal preferences and existing architecture.
Another noticeable difference between composite and aluminium front doors is the cassettes used to house the glazing. Aluminium doors use aluminium for their cassettes not a plastic for a more luxe appearance. A premium composite door has a flusher appearance in comparison with aluminium doors where the panel is glazed into the door sash.
Strong and Long Lasting Front Door
You can feel confident that your new front door will keep your home safe and secure all year round. Both are robust and high quality materials, especially when installed by our fantastic team of installers.
Aluminium is one of the strongest materials on the market when it comes to installing front doors. They offer a market leading strength-to-weight ratio and are three times stronger than timber; aluminium is one of the strongest door materials available.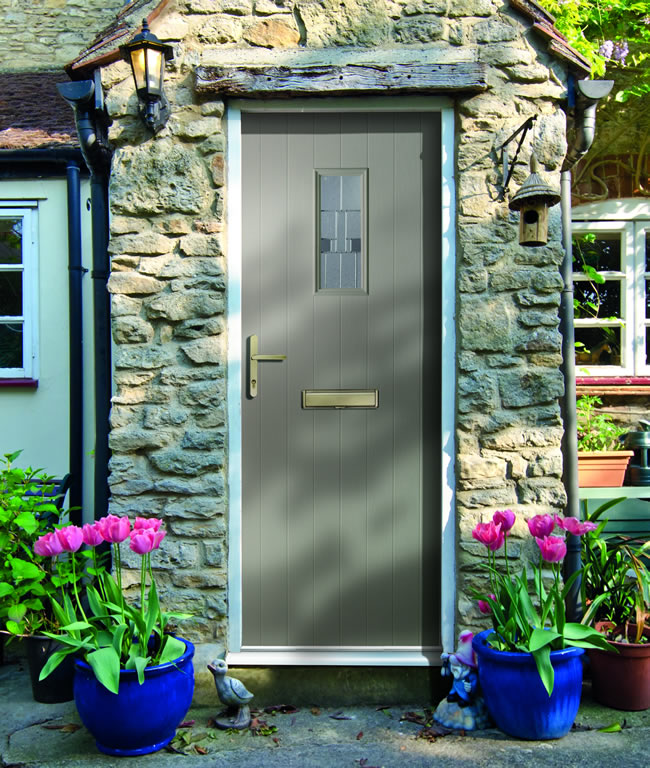 Our composite doors are also strong and durable, crafted using a range of fantastically sturdy materials. The core of both the Endurance and our Hurst composite doors delivers an outstanding level of strength. When combined with multi-point locking systems, these front doors meet Secured by Design level of security.
Composite doors have an average lifespan of around 35 years. Whilst impressive, aluminium front doors can last for 45 years or longer if correctly maintained. Both styles of door are easy to look after, simply wipe them down with a damp cloth to keep them looking as good as the day installed. Keep the moving components free of excess dust to ensure a smooth long lasting operation.
RAUM are so confident in the longevity of their aluminium front doors, that they come with a ten-year manufacturer's guarantee.
Thermal Efficiency
With the 48mm core of our Endurance composite doors or the GRP skin and core of the Hurst Door, you'll enjoy a naturally warm space. All our composite doors are thermally efficient, meaning you'll enjoy a warmer home for longer. Installing these front doors can help your home better retain heat, especially when replacing timber doors. Your space will be kept comfortable on even the coldest of winter evenings, which could help lower your annual energy bills.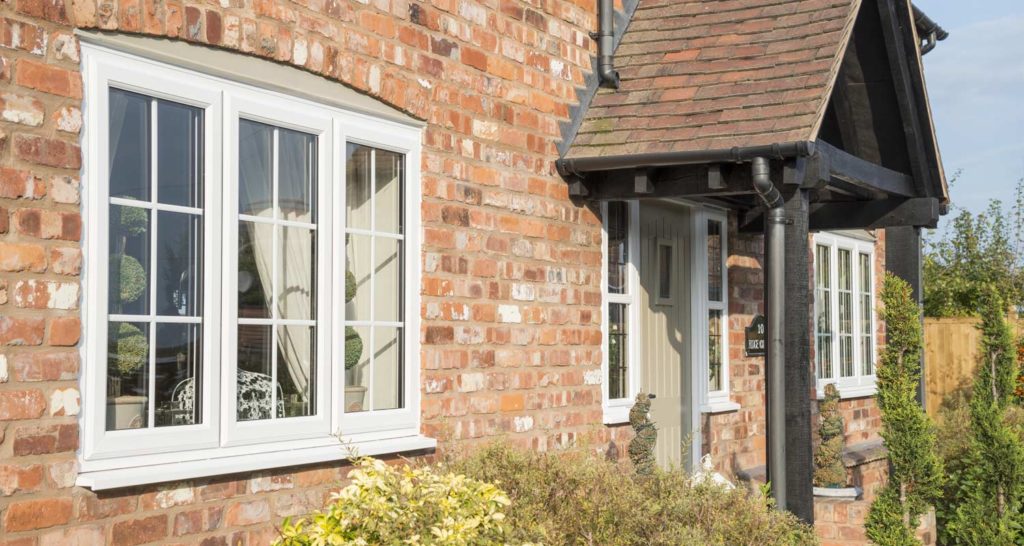 The profile of our range of RAUM aluminium doors has been thermally broken to enhance its overall thermal efficiency. The framework has been insulated to enhance the door's heat retention, also helping to trap warmth inside your home. When partnered with our leading double or triple glazing, our aluminium doors can deliver U-values as low as 1.07 W/m2K.
Bespoke Appearances
If you like the look of composite doors but the benefits of aluminium profiles, our aluminium doors can replicate the look of timber thanks to our range of woodgrain effects. The painting process is so advanced it can look like authentic wood to the naked eye.
Aluminium front doors are powder coated using an advanced coating process. Even better, these processes are subject to very strict quality and environmental standards. Both aluminium and composite designs come with a range of finishes that can make it look as modern or as traditional as you like.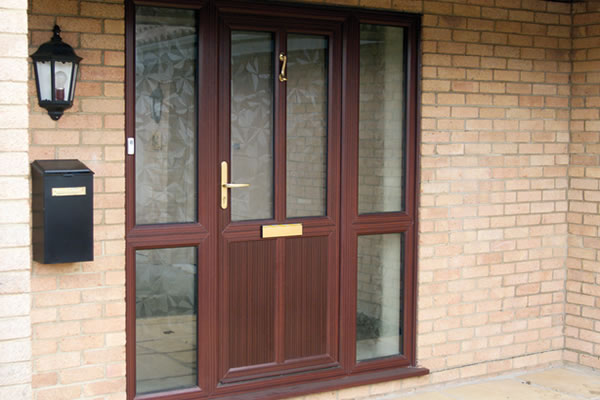 With so much choice at your disposal, including aluminium front doors and composite front doors, if you're searching for a trustworthy installer, get in touch with us today to discuss our products and their benefits even further.
Aluminium and Composite Front Door Prices
If you've been inspired to purchase one of our aluminium or composite front doors for your home, please don't hesitate to get in touch. You can call us on 01279 799 818 or fill out our online contact form and a member of our team will be in touch.
For customers with the style of door already in mind, start an online quote. Simply enter a few specifications to receive a bespoke estimate for our front doors, with zero obligation to book.
Categories: Help & Advice, Updates