Which Conservatory Style is Right for you?
We offer a range of different conservatory styles, helping homeowners get the right design for their existing architecture. When considering a new conservatory it is important to know the difference between the different designs we offer here at Fitter Windows. Understanding our designs will help you choose the right extension for the style of home and lifestyle requirements.
Conservatories are defined as house extensions that are made with large double glazed panels that sit atop a dwarf wall. They are popularly used for workspaces, lounges and playrooms because they are bright, secure and thermally efficient. These structures have been specially designed to be used all year round, no matter the weather conditions
Our conservatories are designed, manufactured, and installed using components supplied to Fitter by Ultraframe. They are renowned for producing market leading conservatory accessories and enhancements, including decorative cornices, super insulated columns, and perimeter pelmets.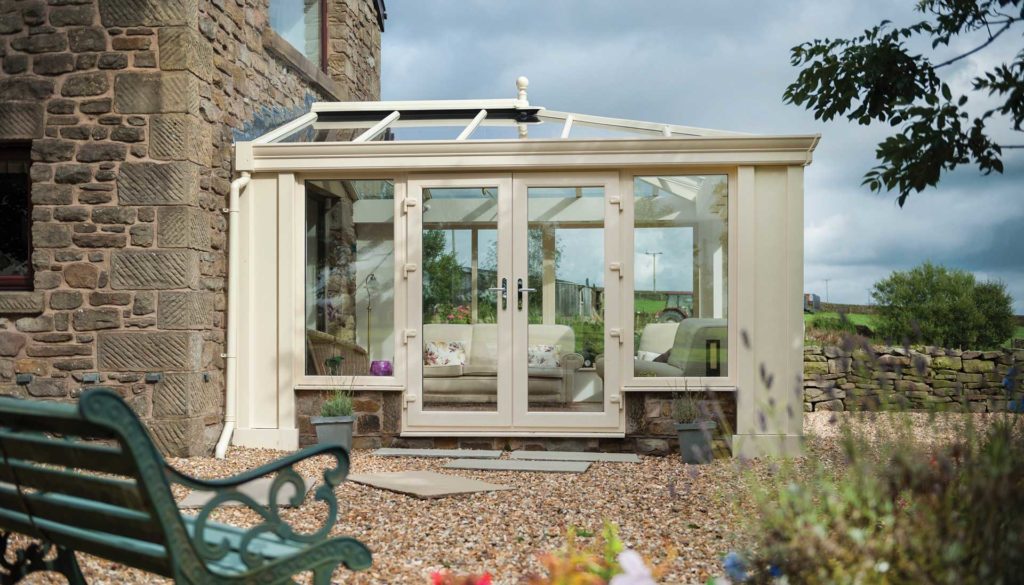 We offer traditional shapes like Victorian and Edwardian. We also offer a range of lean-to, gable end conservatories as well as the classic orangery design. If we don't have the right design for you, we can create a bespoke design tailored to your preferences and existing architecture.
We offer three types of conservatory styles, all of which come with their own range of benefits and perks. Get in touch if you would like to learn more about our conservatories and their many benefits.
Classic Conservatory
The Classic conservatory incorporates the latest technologies in glazing and roofing designs to deliver the maximum performance possible. Every product in the classic conservatory line has been designed and manufactured to compliment every type of home. These styles can be installed into modern and traditional homes alike, thanks to the range of optional extras that come with this design.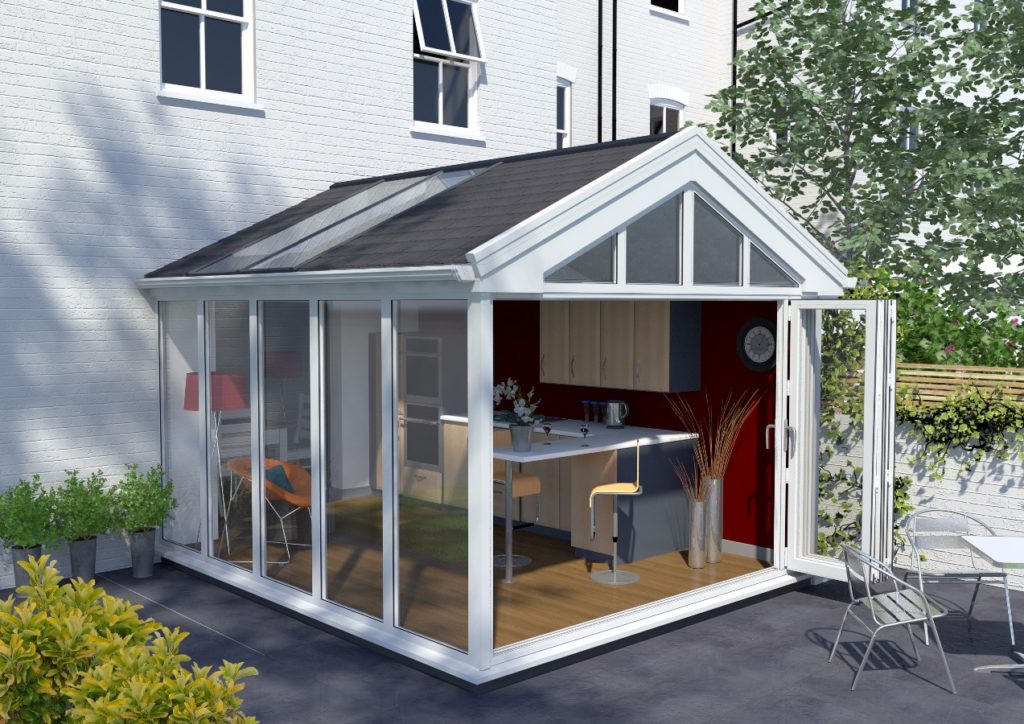 Classic conservatories suit homes with garden, decking or patio spaces as they suit full height glazing and French doors. By adding one of our glazed doors, you could seamlessly blend the main building with your outdoor space.
This style of conservatory can withstand winds up to 130mph, achieved thanks to patented chambered top caps combined with twinbolts and durable gaskets. The BBA approved roof also will deliver an exceptional level of thermal and structural quality.
Performance Conservatory
The performance conservatory features the most modern and innovative super insulated column technology for industry leading thermal efficiency. Decorative cornices give conservatories a sense of grandeur and the plastered columns and insulated pelmet make the space cosier. A curved cornice in anthracite grey adds style and shape to the roofline and hides the gutters. Available in a range of colours, there are 4 versatiles styles of cornice to choose from.
This style of conservatory also features high performance roofing solution, which will help to reduce glare and makes the space more cost efficient to run. Super insulated columns deliver a level of thermal efficiency that is five times more efficient than an equivalently sized brick pier. The pelmet has a variable width of 300mm to 1200mm, making it easy to fit into the space. Customise the space with spotlight and speaker options as well as a range of cornice options.
Conservatory Extension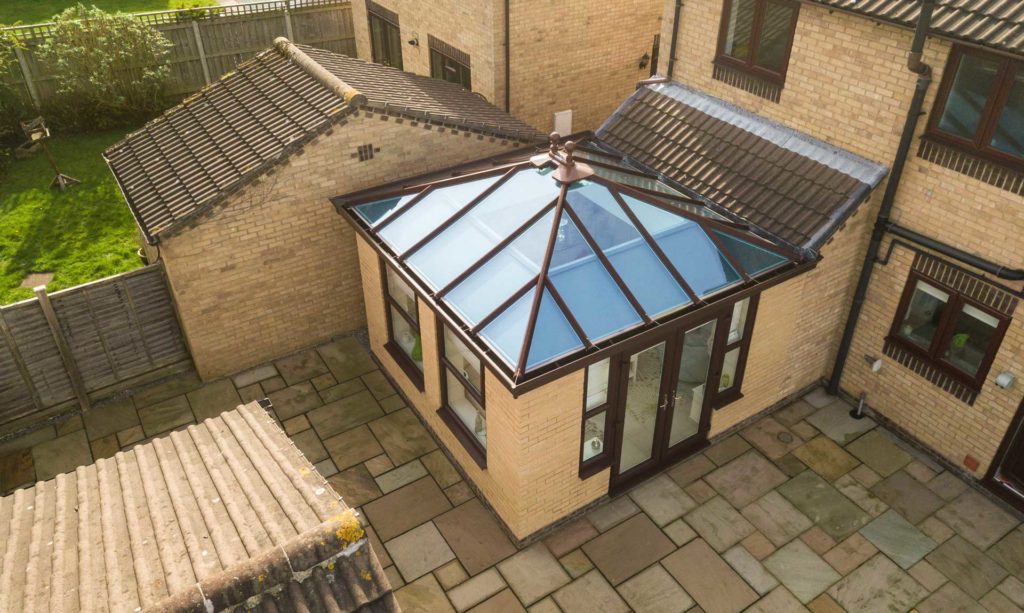 Our range of conservatory extensions allows homeowners to enjoy a space filled with natural light without compromising on security and thermal efficiency. Thanks to the combination of sturdy walls and high performance glazing, this space will stay the same temperature all year round. The Ultrasky roof has an elegantly sleek design with no bulk radius end.
Innovative bifold doors stack to the side, maximising the amount of space you can enjoy. These space saving doors will also make it easier to furnish the space as there is no swing space required. The brick columns deliver superior levels of thermal efficiency and help the new installation blend into your home. Add a decorative cornice to enhance the aesthetics, finish the roofline and hide unsightly guttering.
Conservatories Prices Harlow & Essex
Want to get a price on our range of conservatories? Please use our innovative online quoting engine. Our prices are transparent and comprehensive, with no hidden costs. We are also happy to provide conservatory prices over the phone. Simply leave your details and specifications on our online form, and we'll get back to you as soon as we can. If you have an immediate query about our range of products, you can call us directly on 01322 515 960. Our team are happy to help!
One of many reasons why the styles of conservatory we install stand out from existing designs on the internet is the customisation range. Available with a range of benefits, these designs come in a selection of modern and traditional colours. You can create a bespoke design using our versatile styles.
Categories: Updates
Tags: conservatories, orangeries