Why you should consider a uPVC Door for your home
When you look at a brand new door, a uPVC door is a very good option. They are a very popular choice because they are very easy to install. Robust and durable, they are very strong and will protect you from even the toughest weather conditions. But why should you consider a uPVC door? Read on to find out more.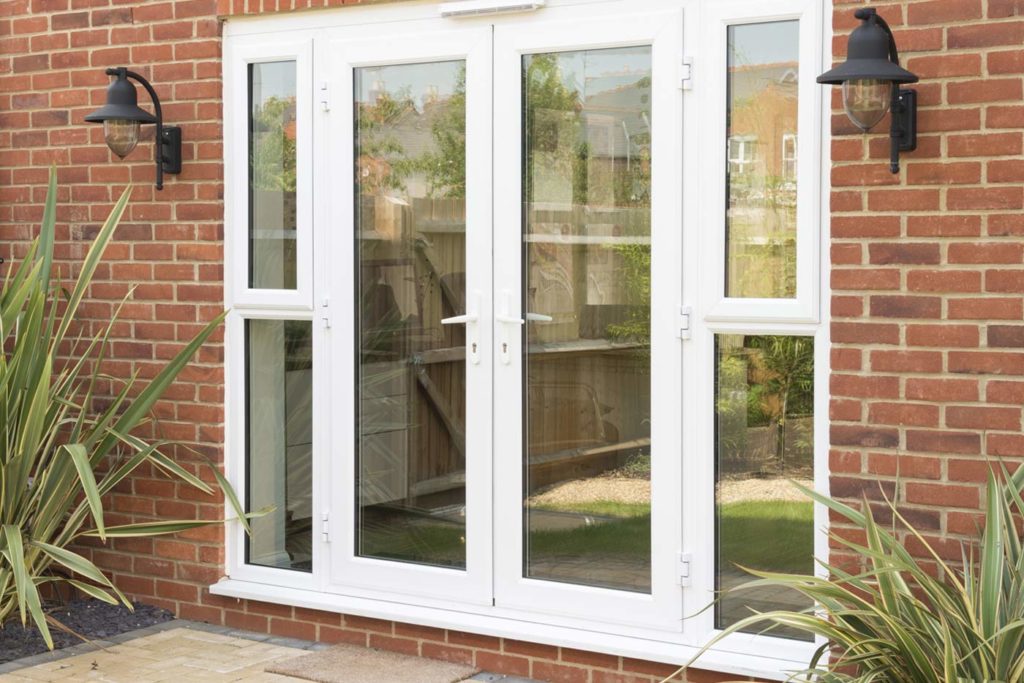 uPVC is a firm plastic that stands for unplasticised polyvinyl chloride. It is extremely popular because it is durable and lasts a very long time. It offers many advantages for homeowners and is very lightweight.
Even though uPVC doors predominantly come in white, you are not normally limited to this colour. Your front door can be customised in any colour you fancy, which can add a strong sense of personality to your home. But that's not all, because you can also finish the door off with a woodgrain effect, which creates a more natural wooden feel. Add some style and character to your home. Not only that, but you can also benefit from a wide range of designs that will suit your home. Find something that blends seamlessly with your home or even something that is completely different which makes a massive impression on your property. A door that exudes plenty of styles will make a welcome impression on you and anyone who views it.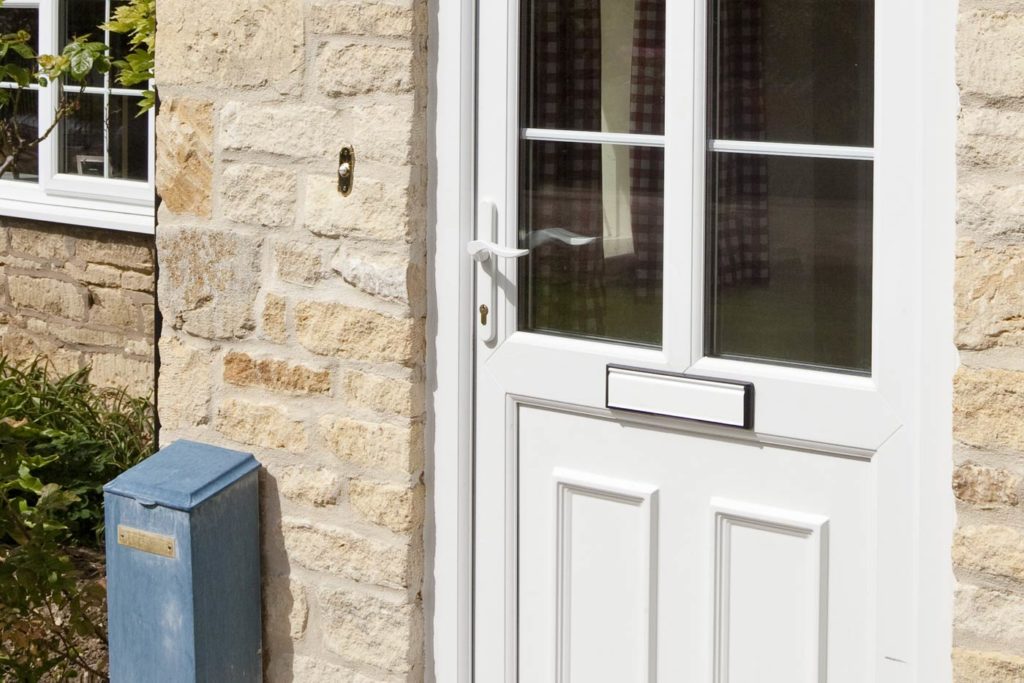 A uPVC door is also a very popular choice with homeowners. You don't have to worry about cleaning the door because it is very low maintenance. A uPVC door does not rust, warp, fade, or discolour in wet conditions. Even during stormy weather, you won't need to clean it too much. And even when you do, just wipe the door down with a damp cloth and it will look in pristine condition. Another reason why a uPVC door might be a useful choice is that their toughened resilience against intruders allows them to create an imposing presence.
As a result, this enhances your home's security. This is because the door comes with advanced double glazing, meaning that the thick panels of glass will ward off intruders quickly. Every uPVC door that we manufacture comes with toughened safety glass as standard as well. So you don't need to worry about any break-ins. You can also invest in firmer handles and multi point locking systems which make the doors impossible to open too. But there are more ways to keep your home safe. For example, if you are concerned about your home catching fire, uPVC doors are more resistant to catching fire. This is very ideal for families with children, where there is a potentially greater danger risk of starting a fire.
What you might not know about a uPVC door is that it is also very good at blocking out noise. This is very beneficial if you are living in an area which is full of noisy traffic, loud neighbours, or even a nightclub. This can disrupt your way of life, so you can benefit more from a brand new door. The toughened glass will reduce these noises to a quiet hush because they can be fitted perfectly on the frame. This will reduce the noise drastically.
The doors are not just good sound insulators, but they also keep your home warmer too. A uPVC door will let natural light flood straight into your home, but it will also create a robust thermal barrier that traps natural heat in and leaves cold air outside. This will create a warmer space for you and your family, while it also reduces dampness, mould, and condensation spots. You will also save money on repairs too because this door is watertight, meaning that water won't leak into your property.
uPVC is a very popular choice because it is cheap and cost effective. If you are on a budget, this is a very wise investment because its durable structure can help it last for decades to come. You can still reap the benefits of a solid door. It can also reduce the damage to furnishings too because, in sunny conditions, the advanced double glazing won't let the sunlight discolour your furniture.
We hope that this article has helped you realise the benefits of a uPVC door and what it can offer your home. It is very easy to fit and much cheaper than both aluminium and hardwood. It will save you plenty of money on your energy bills, making it a worthwhile investment for your home. For more information, you can fill in our online contact form or call us on 01279 799818.
To design your dream uPVC door, you can fill in our online quote to create your door from scratch. We will return with a bespoke price for you. You can even contact us online too.
Categories: Updates
Tags: uPVC doors, why you should consider a upvc door for your home