Fitter Windows gives you the hassle free approach for purchasing your double glazed windows and doors. No invasion from any sales people to your home, just 3 easy steps for an instant online price.
Start Your Quote

Our live chat offers a unique way to present and discuss the options available for your double glazed windows and doors.  Our team of experts are online waiting to answer your questions.
Start Your Quote

We can arrange a visit to your home, with our no pressure approach. We can visit a large area around Kent, Essex, London, East Sussex and the surrounding areas. Get in touch to book your appointment.
Start Your Quote
Love our new windows. Team were quick and polite. Very professional job and would recommend x
Jade Downes
23:48 19 Feb 17
Fitter windows did a great job with our windows. They were incredibly helpful and they did a great job with the space they had in my tiny house. Thank you.
Sophie Barnett
12:10 08 Feb 17
I couldn't be happier with my new double glazed windows! Service was fantastic from start to finish. Great job!
Charlotte Tsang
23:36 09 Feb 17
Our new windows are amazing. Thank you to the team for their friendly and helpful service.
Sebastian Begueria
20:38 09 Feb 17
Found this company online, used their online builder to design the door I wanted for the house. It was really easy to use and I've now spoken to somebody there to place my order and arranged for somebody to come and measure everything up for me. Saved a bunch and they where very helpful, can't wait for the new door to come now!!
Dallas Smith
21:59 10 Oct 16
I totally recommend this company Outstanding customer service coupled with fantastic savings on the job I needed doing
Simon Dunster
14:42 17 Jan 17
Very good service, hugely helpful
Robert Williamson
13:32 03 Jan 17
I found this company online and organised a meeting straight away. The sales guy was friendly and helpful and really wasn't hard sell. Everything looked good so we went ahead. The fitting team came within about three weeks and were professional, neat and tidy and we are very pleased with the results - four windows and double patio doors. We are very happy to recommend them.
Mark Knowler
09:55 30 Jun 17
Can't rate them highly enough. Great product, great price, fantastic service.
Jo Sycamore-childs
14:38 11 Jul 17
Fitter Windows delivered an excellent service-from the first marketing call to the last finishing touches during the installation. Without wasting my time Martin guided me to find the best product for me, offered me a. very reasonable quote and stayed in touch all the time to ensure that everything was running smoothly. The installation team was very professional, efficient and polite. Thanks to the team for the excellent service!
Desi Vasileva
21:52 07 Aug 17
Would totally recommend this company. Was the best value for what we wanted, but on top of that they went the extra mile to help with what we wanted and were so friendly. Absolutely love the end result too.
This is just the beginning and I cant wait to see the final results. I have been looking around the window market for about 5 years now and I think I have had every wide boy in my living room that ever existed from Arthur Daley to Del Trotter, All making promised, spending 4 or 5 hrs happily listening to their own voice and they never listen to the customer and then putting the huge sting in tale by quoting extortionate prices.Well that all changed when a very nice Chap called Martin, from Fitter Windows rang me, obviously one of the companies I had previously been in contact with had passed on my information but Martin was a breath of fresh air. He Listened, yes I said he listened, he actually heard what I was saying, he wasnt pushy or pompous, he was just a genuinely nice bloke. He rang me the week before I was due to go on holiday, He was patient and said he would call after I got back, which he did but not the min I got of the aeroplane, he waited 2 weeks before he called me. He came to see me yesterday and was a super nice guys. He took me through everything, step by step, we sighed the paper work and then he had a long drive back to kent, I rang martin at 7.45 to as him a question before the surveyor about Facia's, Martin wrang straight back answering the question and sorted it all10.30 this morning the surveyor was at my house and he was such a lovely man too, that is all now sorted and my windows will be fitted at the beg of Oct.Thank you Martin you really are a genuine superstar.Really cant wait for them to be fitted (pics will follow....... I promise x)
Dawn Alexander
19:29 07 Sep 17
Very happy overall with the service. There was a little bit of confusion around the quote and admin side but very promptly responded to. First delivery date was delayed due to broken down van and late arrival on revised install date due to traffic issues but I was kept informed and all went well in the end. Fitters were brilliant. Quality of Windows is excellent. Everything left clean and tidy. Would definitely use again.
Mandy Brooker
14:38 03 Oct 17
Had a great experience... Martin pulled out all the stops to get my windows in time for me to take a trip to Ireland... International delivery!Very pleased with the service and windows.Will be working with fitter Windows again..Many thanks
Steve Pursey
07:35 13 Nov 17
Double Glazing Dartford, Kent
Fitter Windows is no ordinary replacement windows and doors company. Based in Dartford, Kent, we have finally brought the industry into the 21st century! We have the answer to the age old problem of troublesome double glazing sales reps spending hours on end in your home, in some cases pressurising you into agreeing to a contract for something you have had no time to think about. This is the case with many other glazing companies all over the UK.
Fitter Windows is able to give YOU the control over purchasing your triple glazing or double glazed windows and doors. By using our unique online purchasing system. You can find a price for everything, from your double glazed windows through to uPVC Front Doors. We give you the option to measure, design and receive an instant quotation for your double glazed windows and doors, which you can then turn into an order at any time with your unique reference number. Once you place your order, our in-house team of experts will contact you to arrange a visit from one of our technical surveyors in order to have your bespoke windows made. The next step is to arrange for the installation of your 'A' Rated, energy saving windows and doors in your home.
Fitter Windows is different in every way to other double glazing companies. Not only from our approach to selling, but also the cost. Our price is fixed with instant prices given online. No more starting at a ridiculously high price and offering you what may appear to be the deal of the year. We just offer you a very fair price for our very high quality replacement windows & doors.
Start Your Quote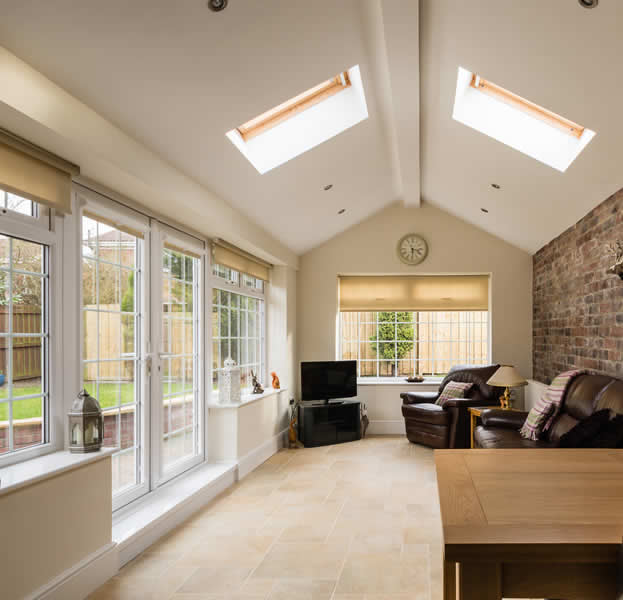 Home