How Shutters can Improve your Home this Summer
Summer has officially arrived! The sun is out, and the warm weather is bringing out shorts and ice cream all over the country. Whilst we're outside enjoying the heat, it's important not to forget about the interior of our homes on the way. We'll still be spending lots of time inside after all. 
Window shutters are a wonderful way to improve your home this summer and capitalise on the trends that arise during the warmer months. A traditional European feature, you can give your home a splash of personality whilst also providing a whole host of practical benefits. Here at Fitter Windows, we also provide a vast range of different shutter styles so that you can get a truly bespoke shading solution to your home that matches your personality and works for you in the way that benefits you the most! Whether it is full height, tier on tier, or specially shaped shutters, we have the product you're after!
Aesthetic Appeal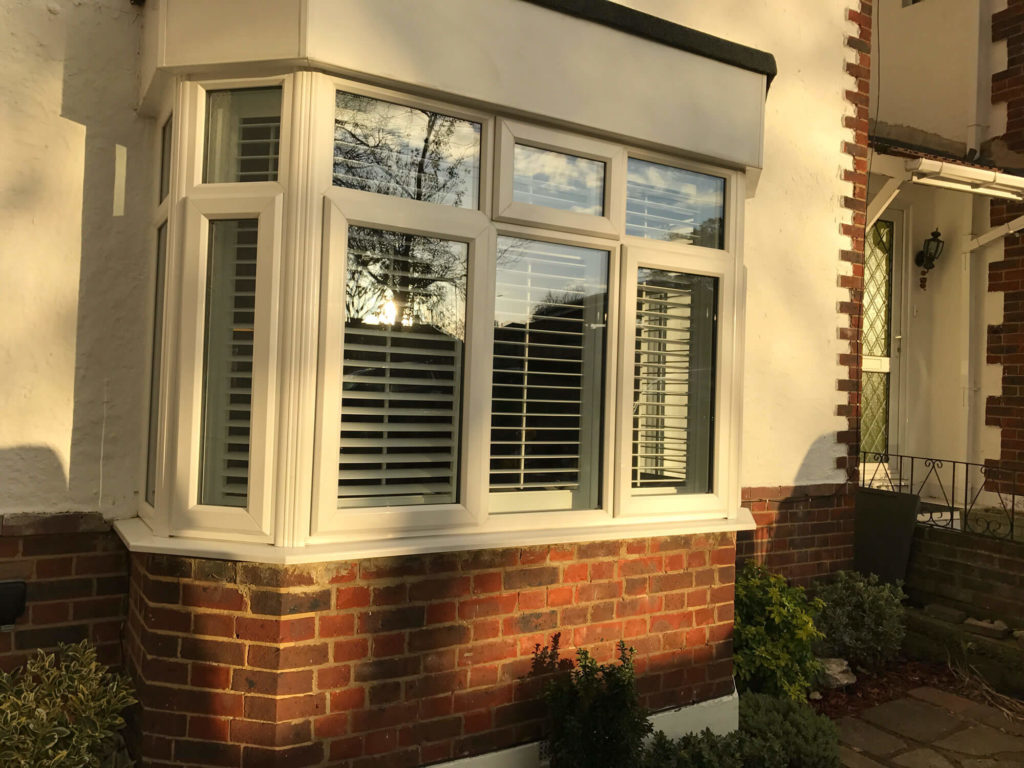 The major benefit of having window shutters installed is their aesthetic difference to the room. Shutters provide a European feel to any home because of their traditional appearance. They stand out in a way that blinds and curtains don't, allowing you to impress visitors with a unique installation! Furthermore, shutters allow for truly wonderful moments in the early evening and morning because of how light enters the room through them. When fully shut, the shutters are exceptional at keeping the light out of the home. But when cracked open just a tad, you can bounce the orange glow off of the slats all around the room, giving you a lovely warm hue across the room.

With our shutters, you can customise them to fit the exact purpose you're after. We offer full height shutters for the larger windows in your home, giving you privacy and full shading across the whole window. We also provide tier-on-tier shutters for homeowners looking to have a bit more control over their shading. This unique product stacks two sets of shutters on top of each other so that you can have one open fully whilst the other stays closed. We've found that opening the top shutter on a summer morning is excellent for letting in light whilst keeping excessive heat out, with the bottom one being closed.

We also offer cafe shutters for homeowners who are just looking to have this effect the whole year-round. These shutters operate similarly to tier-on-tier, except you only get the one tier, which is generally the bottom one. This is an excellent choice for properties looking to get an extra bit of privacy in their homes whilst not sacrificing the tremendous amounts of natural light we'll be getting this summer. We also provide solid shutters for the home looking for absolute maximum privacy. This installation does not have any slats and is instead a solid panel and, as such, gives the home ultimate privacy from the outside world. The solid shutter sacrifices the potential for cinematic lighting that our other options provide. Still, they also provide their unique aesthetic that is indicative of the old west or Spain in the early 20th century.

For homeowners looking for something a little different, we also provide tracked shutters for the larger windows that may come with bifold doors. These shutters run on a rail system on the top and bottom in the same way that bifold doors do so that you can run them back and forth along with the window opening, giving you absolute control over how much light is entering the room. Finally, we also provide special shaped shutters for the customers who have unique window installations in their homes. We make sure that our products are bespoke to the customer who purchases them, ensuring that they get the shutters that they need!
Durability and Low Maintenance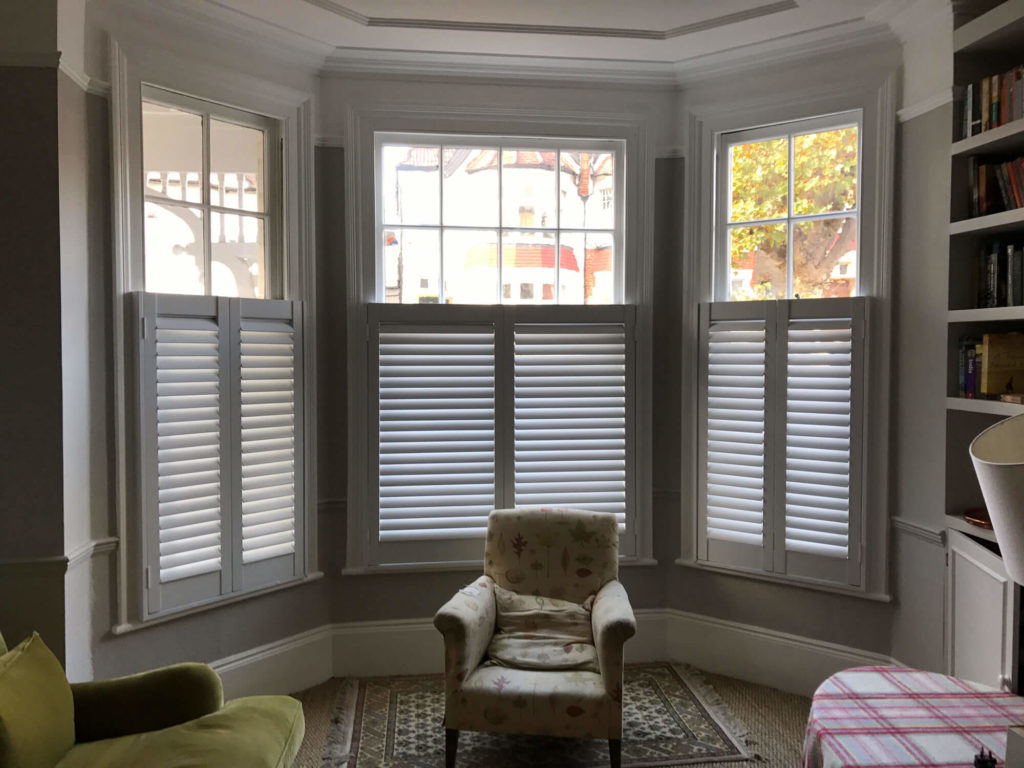 Over the summer, we'll be treated to a lot of heat, and that is where the second major benefit of our window shutters comes in. Our window shutters reflect light exceptionally well because of their design. The PolyWood material is specially manufactured to be resistant to all kinds of environmental factors, including sun and heat and humidity and contact with water. The composite material is made of wood and a uPVC polymer, which gives it its wonderfully classical look and exceptional modern durability. Shutters from Fitter Windows help keep the heat out on exceptionally hot days by reflecting it back outside. They can also deal with the increase in humidity that comes with warm weather, so you'll never have to worry about maintenance issues!

If you're interested in our window shutters, please feel free to use our quoting engine to get your next installation started! It's super quick and easy to use, and you'll get your free no-obligation price within minutes! We're also available if you have any questions on our contact page! We can't wait to hear from you.

Categories: Updates, Windows & Doors
Tags: shutters, window shutters