The Many Benefits of Double Glazed Front Doors
Our double glazed front doors come with a range of benefits.  Here are just some of the positives you can enjoy when installing with Fitter Windows.
Reduced Annual Bills
With energy bills on the rise, it's important that your new front door is thermally efficient and helps the space retain heat. Over 40% more heat is lost through single glazed windows, than with their double glazed counterparts.
Double glazed front doors will help your home retain heat, meaning your energy consumption will be reduced as you will rely less on your central heating. Enjoy minimised gas bills as your home will stay warm naturally all year round.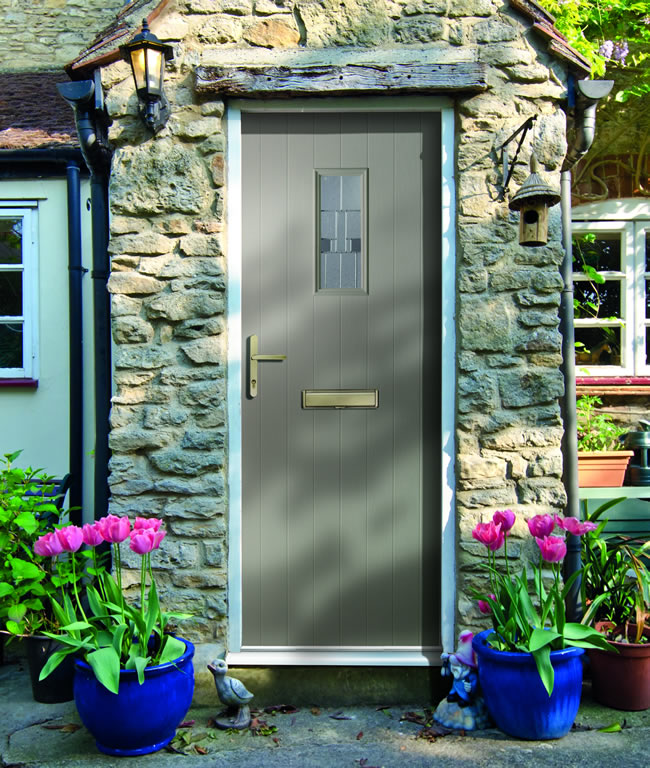 In summer you also won't need to waste electricity with fans or air conditioning units. Double glazed doors will keep a space cool on those warmer sunny days, keeping the home from feeling like a greenhouse.
Double glazed doors can also help minimise the damage caused by UV light in your home such as the fading of furniture and upholstery. These windows and doors reduce the amount of UV light that can enter a house.
Increases Kerb Appeal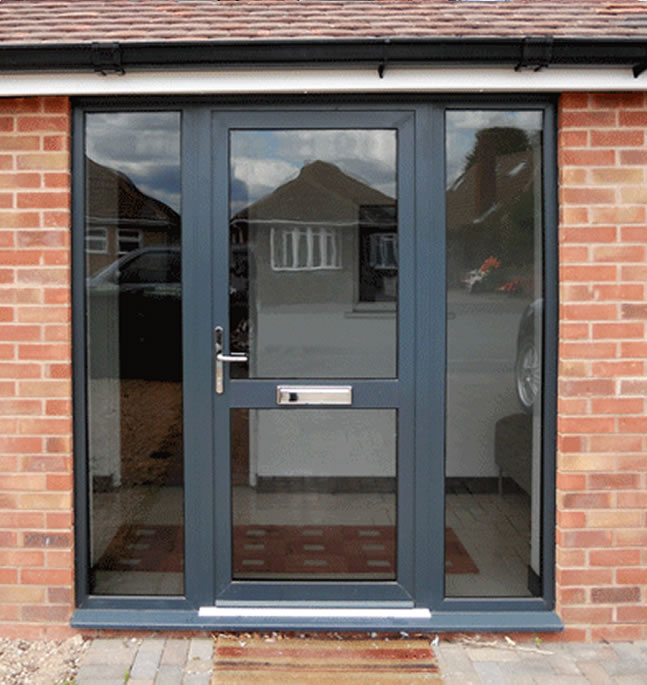 The value of any home in the area will increase when you install double glazed doors and windows. Not only do they improve the way any property looks, but prospective customers will know about the other benefits. Double glazing delivers superior levels of security, weatherproofing, and thermal appeal.
Whether your home is traditional or modern, all styles of existing architecture will suit a double glazed front door. They can be customised, creating a fantastic first impression for anyone coming to visit your home.
Easy To Maintain
Another benefit to installing one of our double glazed front doors is how easy they are to maintain. Enjoy a long lasting installation without spending time or money on upkeep. To keep double glazing clean, simply wipe them down with soapy water every now and then.
Our modern double glazing has been specially designed to last – so your home will be insulated with reduced energy bills for years to come.
Reduces Condensation
Two pane doors also help reduce condensation. Condensation can cause damage when the moisture trickles down the wall to the carpet or frames. Condensation occurs when cold air comes into contact with a warm surface. The gas or air found between double glazing keeps the internal glass at room temperature.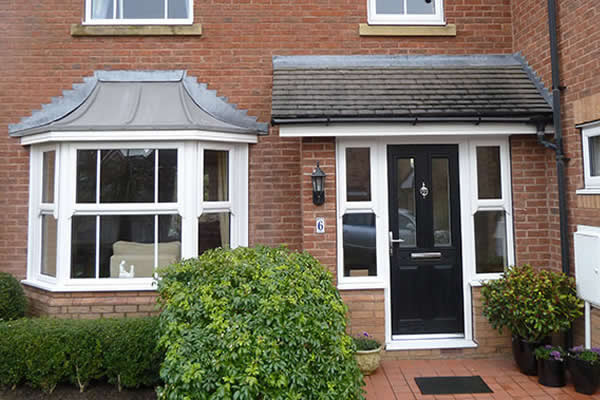 Condensation is a common issue in homes and can be dangerous to both the building and those living inside. If condensation is left unchecked in your home, it can lead to all manner of issues, including mildew and mould, which can be determinant to the health of the residents of the home.
If these issues remain unaddressed for too long, persistent damp can rot timber frames, which is why our range of composite, aluminium and uPVC doors are so long lasting. Enjoy a durable door that keeps your home safe from adverse weather conditions including damp and draughts.
Enhanced Acoustic Insulation
Double glazed doors are almost 60% more effective at acoustic insulation than single glazing alternatives on the market. This is one of the main benefits for customers who live in a noisy area, or close to motorways and airports. The two layers of glass reduce noise as it passes through them, minimising disturbances from dogs barking, local nightclubs and airplanes.
Double glazing's impressive soundproofing properties will also benefit people who work or study from home. They offer enhanced levels of privacy as well, stopping nosy neighbours from eavesdropping on your conversations.
Improved Levels Of Security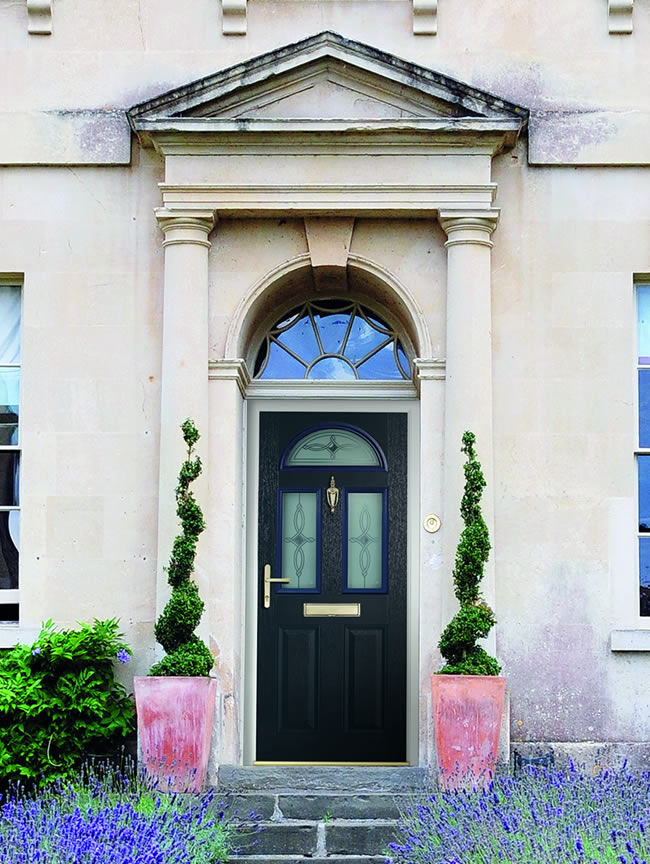 Even seeing a double glazed front door will show unwanted intruders that your home isn't a weak spot to target. Double glazing works as a bigger deterrent than single glazed alternatives, acting as an obstacle for anyone wanting to get access to a property.
Double glazing is much harder to break, even with great impacts. These doors will also create a louder noise if smashed and broken.
Get a Double Glazed Front Door Price
At Fitter Windows, we're security conscious double glazing installers. No matter the door design you choose, you can enjoy enhanced levels of thermal efficiency, visual appeal and security. Our double glazed front doors are supplied and fit bespoke to your home, ensuring the build fits perfectly.
We also offer back doors and patio doors that are equally secure, as well as a variety of windows and home extensions like conservatories and orangeries. Use our online quoting engine to get a price or get in touch to learn more about the benefits of our double glazed front doors.
Categories: Help & Advice, Home Security
Tags: double glazed front doors, double glazing, front doors